I just completed a fine art portrait of a father and son. The image of the boy sitting on his father's tractor with his dad close by is set against the peaceful background of a field on the family's farm. This original oil painting is based on a combination of family photos taken years ago. I began with a sketch to establish composition, pose, style, scene and lighting. Then I created color studies to establish the mood of the painting. The final 18" x 24" portrait was painted with Artisan Oil Paints on stretched canvas. After framing, my client plans to give the portrait to his father as a Christmas gift! Be sure to post a comment below to let us know what you think.
Here is a image of the final painting.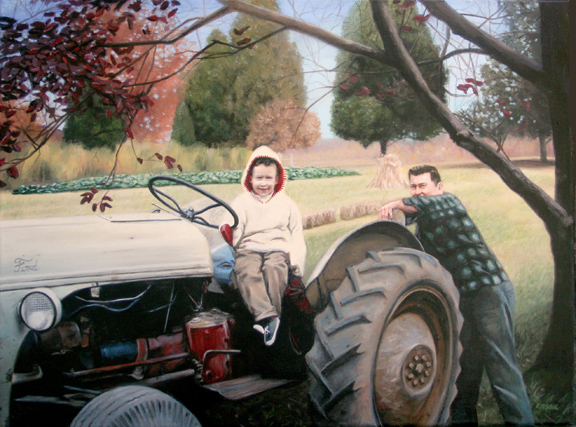 Here's a detail of the painting for a closer look.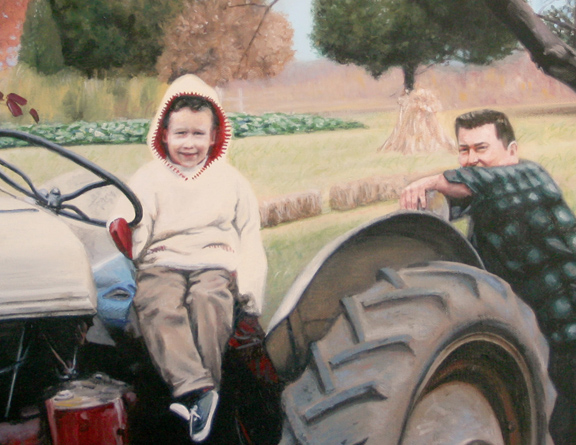 Below are the two original photos used for reference.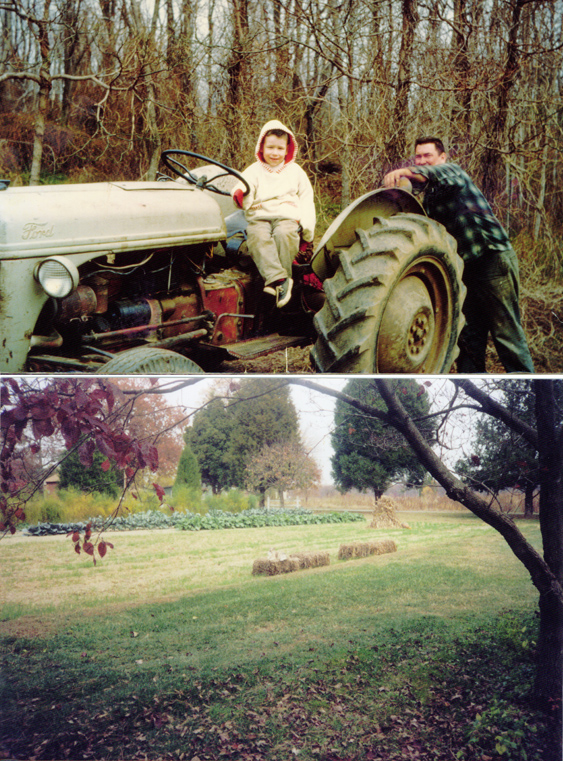 Here is the original sketch and color studies.